Ven. Master Jian Deng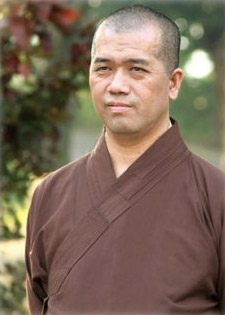 In May of 2005, the Grand Master appointed his disciple, Master Jian Deng, as the new abbot of Chung Tai.
Master Jian Deng continues to uphold the Grand Master's vows and teaching in leading the monastic and lay disciples of Chung Tai.
By building and expanding on the firm foundation already in place, Chung Tai will continue to spread the bodhisattva way, that is, the practice of bringing infinite compassion and enlightenment to all beings.